Established in 2004, SBN Mechanical Inc. is a fully licensed and insured heating, ventilation and air conditioning (HVAC) contractor covering the Greater Toronto Area (GTA) in Ontario, Canada.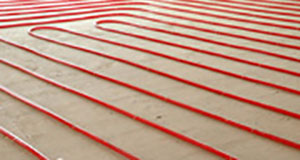 Our radiant floor heating system works by circulating warm water through a network of Rehau RAUPEX O2 barrier PEXa pipes placed in the floor. The surface area of the floor gently radiates heat evenly and consistently throughout the room. A quiet, clean and highly economical heating/warming application, radiant floor heating can be installed in homes with a variety of heat sources and floor coverings. How radiant heating works.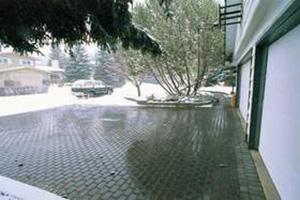 Our fully automatic snow and ice melting systems operate by circulating warm fluid through Rehau RAUPEX O2 barrier PEXa pipes placed underneath various outdoor surfaces such as driveways, sidewalks, patios and carports, providing a safe, clean and reliable way to keep outdoor areas clear of snow and ice.
Our Expertise Includes
(but is not limited to):
Heating
Boiler Systems – new installations, replacements, and servicing.
Radiators – header systems, conventional rads, wall mounted rads and towel rads.
Domestic Hot Water Systems – conventional, indirect, tankless (on demand) and combination systems.
Radiant Floor Heating Systems – for new homes, renovations and retrofits. How radiant heating works.
Snow Melting Systems- fully automatic driveway, walkway and patio systems. More information.
Temperature Zoning – individual room control, radiant floor control, slab sensing thermostats and WiFi thermostats.
Gas Lines – above ground, underground, stoves, dryers, BBQ, generators, fireplaces and patio heaters.
Air Conditioning
Lo-VeloTM – low-velocity, economical, attic-installed.
Space Pak and Uinico – high-velocity, small duct, attic-installed.
Ductless Split – single zone and multiple zone.

Air Quality
HRV –

Heat Recovery Ventilation.

ERV – Energy Recovery Ventilation.
Humidification Systems – Integrated and self-contained.